Beschrijving
Popup Lollipops Dino Friends/em>
Deze dino lolly is een super toffe traktatie voor op school of tijdens je dinosaurus kinderfeestje.
De lolly zit verstopt in de dino. Door een druk op de knop gaat de dino open en komt er een lolly tevoorschijn.
De dino lolly is er in 3 varianten en zitten verpakt op een display met 12 stuks.
Leuk om cadeau te doen, te trakteren of gewoon zomaar omdat hij zo lekker is!

Ingrediënten: Suiker, Glucosestroop, Voedingszuur: E330; Natuurlijk aroma, Kleurstof: E162.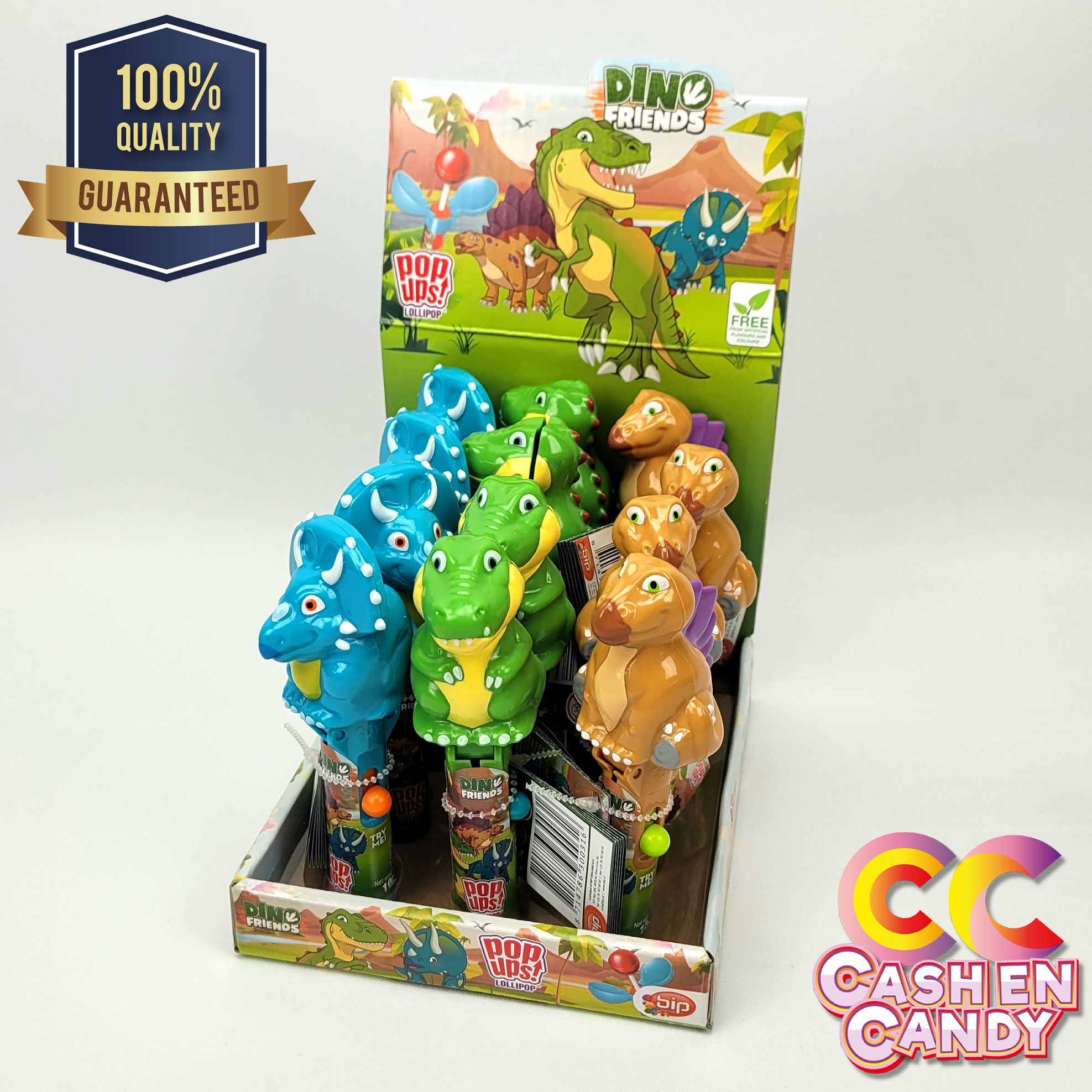 De informatie op deze website wordt met grootst mogelijke zorg en volgens opgave van producenten samengesteld. Toch kan het voorkomen dat informatie niet correct wordt weergegeven. Aan deze informatie kunnen dan ook geen rechten worden ontleend.