Beschrijving
Dr. Sour Blast Spray Display 12 stuks
Dit is echt een hebbedingetje van Dr. Sour.
Een heerlijk zure spray in een flesje, durf jij je smaakpapillen te testen met deze spray!
Het flesje is tevens voorzien van een unieke verlichting welke je met je vinger kunt bedienen.
Dit is een echte unieke en fantastische traktatie, cadeau of gewoon zomaar voor jezelf.
Een speciaal product van "Felko Holland".

Ingrediënten: Mais/Fructosesiroopwater, Zuurteregelaar: Citroenzuur, Aroma, Conserveermiddel: E212.
Kan de activiteit of oplettendheid van kinderen nadelig beïnvloeden. Leeftijd 8 jaar of ouder.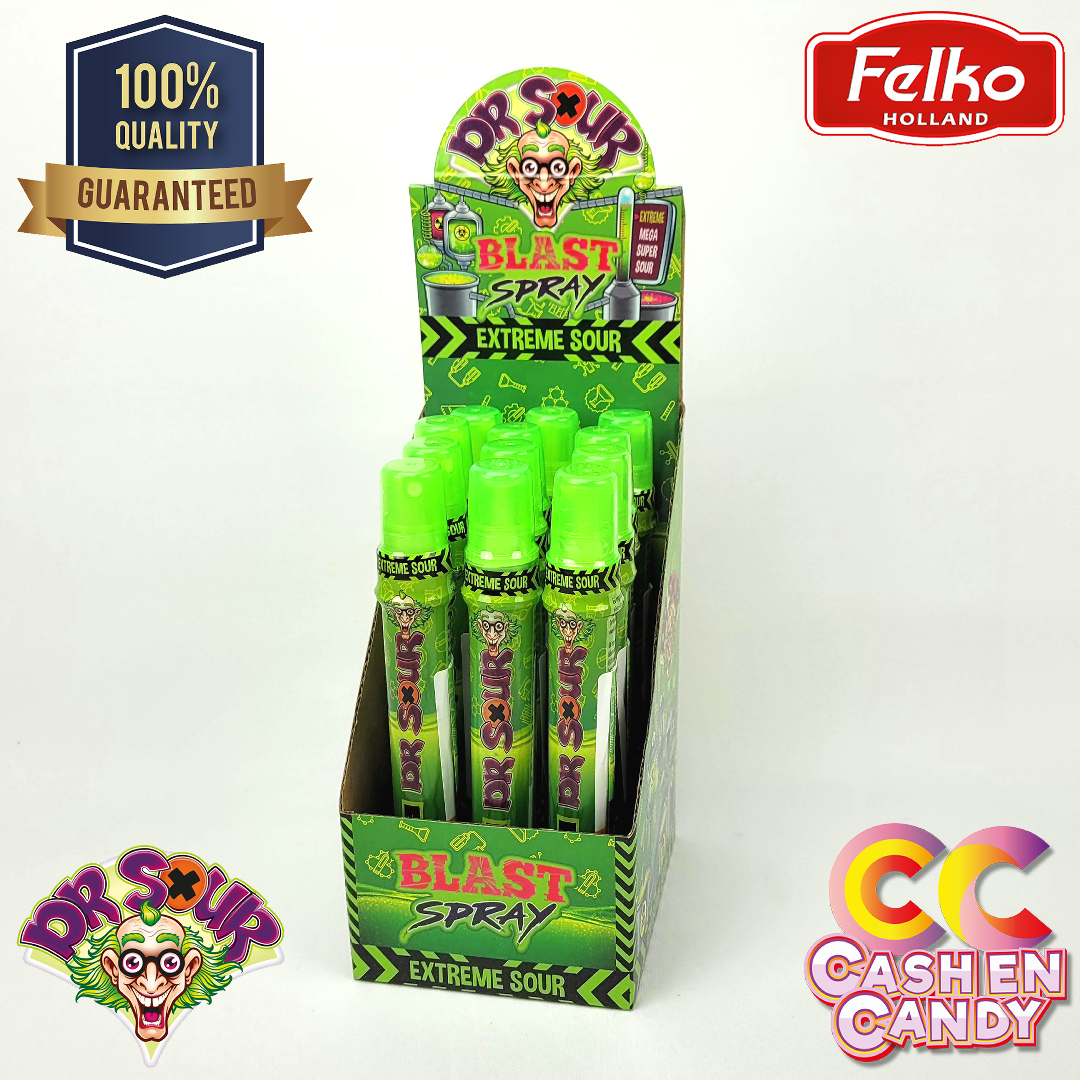 De informatie op deze website wordt met grootst mogelijke zorg en volgens opgave van producenten samengesteld. Toch kan het voorkomen dat informatie niet correct wordt weergegeven. Aan deze informatie kunnen dan ook geen rechten worden ontleend.