Beschrijving
Dr. Sour Blow Your Candy
Blow your candy is een uniek product van Dr. Sour.
De producten van Dr. Sour hebben een heerlijke zure smaak.
Met de bijgeleverde rietjes kun je bellen blazen in dit vloeibare (gel) snoep en daarna lekker opeten.
Dit is een echte traktatie voor iedereen, of gewoon zomaar voor de lekkerbek die van zuur snoep houdt.
Een speciaal product van "Felko Holland".

Ingrediënten: Glucosestroop, Suiker, Carrageen, Zuurteregelaar E330-E296, Natriumcitraat, Aroma, Kleurstoffen E100-E144.
Kan de activiteit of oplettendheid van kinderen nadelig beïnvloeden.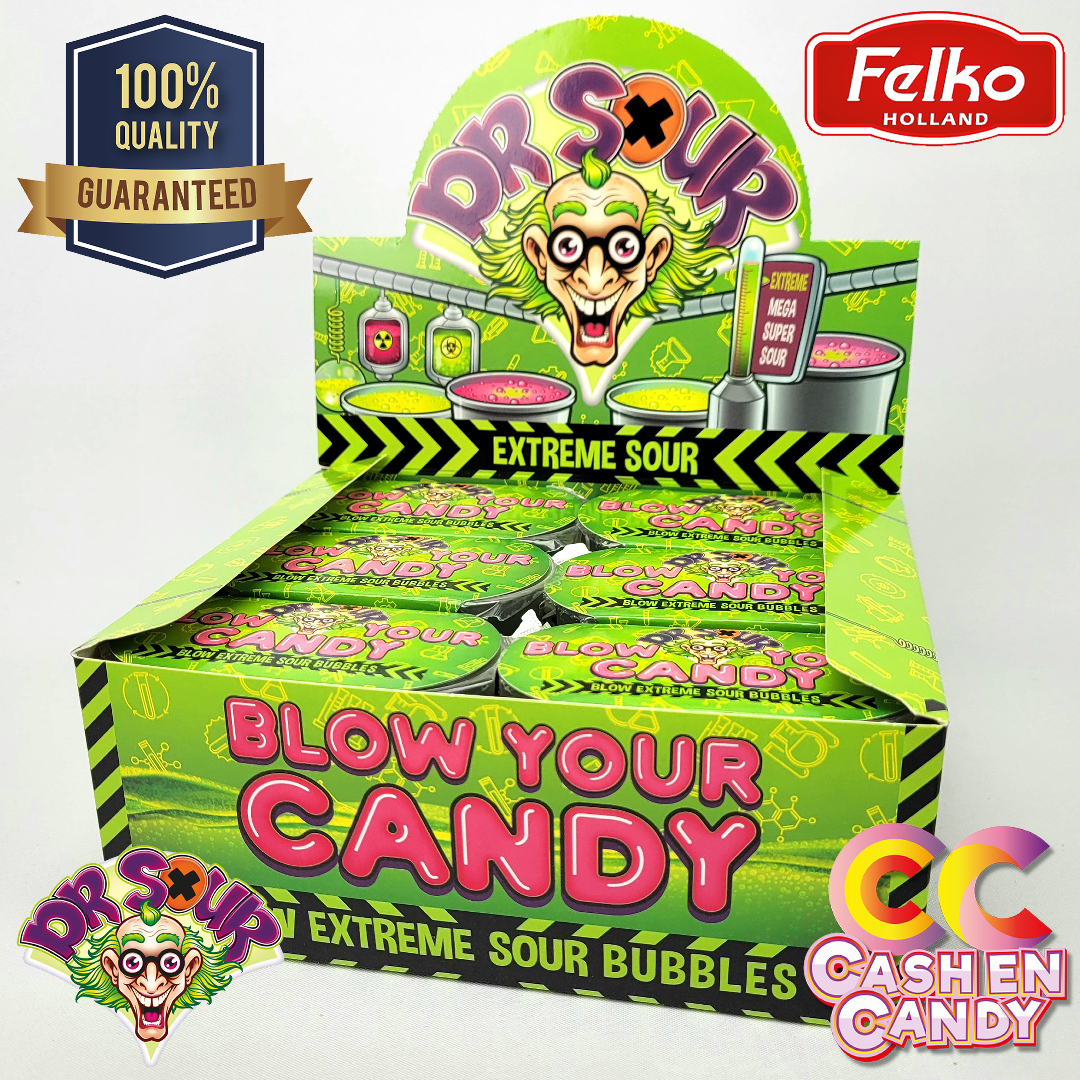 De informatie op deze website wordt met grootst mogelijke zorg en volgens opgave van producenten samengesteld. Toch kan het voorkomen dat informatie niet correct wordt weergegeven. Aan deze informatie kunnen dan ook geen rechten worden ontleend.