Beschrijving
TumTum Blauw
Een zakje gevuld met 100 gram heerlijke TumTum snoepjes in de kleuren blauw en wit.
Deze heerlijke zachte en gesuikerde snoepjes zijn een must bij een geboorte of Gender Reveal.
Een erg leuk presentje bij een geboorte, traktatie voor een feestje of gewoon zomaar omdat ze zo lekker zijn!

Ingrediënten: Suiker, Glucosestroop, Water, Gelatine, Stabilisator, Cacaomassa Voedingszuur E297, E330 Kleurstof E132, E133, E177.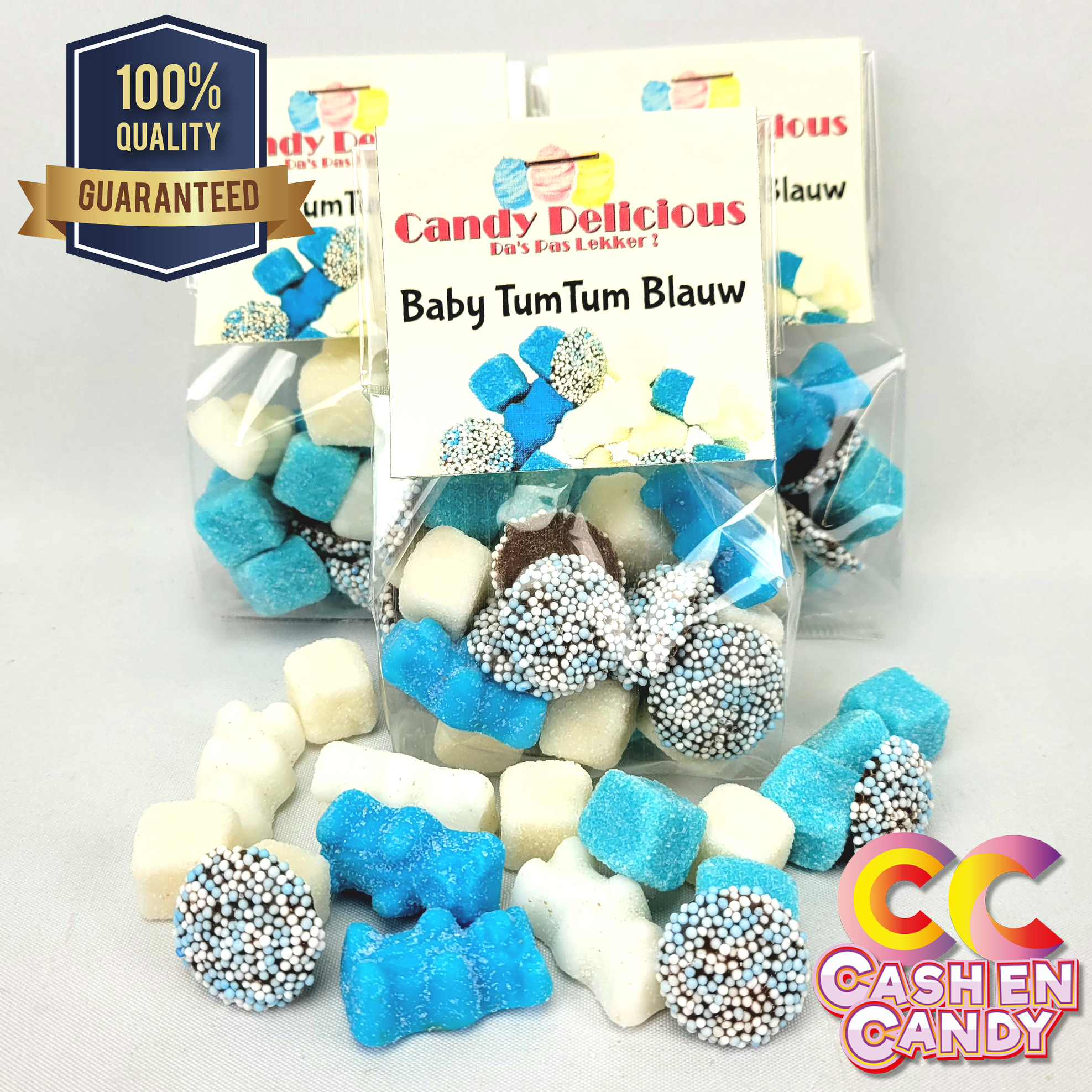 De informatie op deze website wordt met grootst mogelijke zorg en volgens opgave van producenten samengesteld. Toch kan het voorkomen dat informatie niet correct wordt weergegeven. Aan deze informatie kunnen dan ook geen rechten worden ontleend.